In the age of smartphones, messaging isn't limited to texting anymore. In fact, businesses rely on SMS, or short message service, as a way to communicate with their customers in real time. While most consumers are already familiar with text messages (SMS), they may not be aware of the ways that bulk SMS can help businesses stay in touch with their customer base. Here are some reasons why you should integrate bulk SMS into your business strategy today!
When it comes to SMS marketing, companies have four different options. Each of these four different bulk SMS services has its own strengths and weaknesses, so you will need to consider your specific needs when choosing the right one for your business or organization. First, let's take a look at the 4 different types of bulk SMS services and their key benefits.
Benefits of Bulk SMS Service

Prepare future SMS
You can schedule SMS text messages to be sent at a later date and time, up to a year in advance.

Regional dialect
Send bulk SMS messages using the unicode option to send messages in a variety of national and regional languages, including hindi, gujrati, urdu, tamil, and telugu.

Time Limitation
Promotional SMS are sent between 9 a.m. and 9 p.m. Utilize our platform to send offers and marketing messages and gain immediate deliverability.

Several Routes
Through the use of numerous network paths with the least amount of traffic, our Smart Routing assists in the transmission of your Transactional Bulk SMS Service.
Types of Bulk SMS Service

Promotional SMS
Promotional messaging is the integrated marketing communications that offer a specific value proposition by directly communicating the value and the price to the target market. Promotional messaging can be in the form of advertising, public relations, direct mail, e-mail, etc. Promotional messages are used to create awareness of the product or service, build credibility, create a sense of urgency and to create an emotional connection between the target market and the product or service.

Transactional SMS
A transactional message is basically an automated message that is brought on by a certain consumer's behavior. These communications typically contain critical or urgent information, such as a receipt, delivery information or updates, or order confirmations. Since they are always delivered to a specific individual rather than to a large list of potential receivers, they are always necessary.

International SMS
International SMS is the ideal approach to send and receive immediate, dependable communications from your international clients and customers. You can communicate with individuals abroad, even if they don't have access to the internet, by using international SMS, and you can be certain that your message will be received. We can give really global coverage because we deliver international SMS to 187 nations worldwide.

Each and every NON-DND number receives promotional SMS messages. To deliver marketing messages and promotional offers, utilise promotional SMS.

Our business created a simple SMS panel. Easy-to-use, well-structured panel for sending messages quickly. Technical expertise is not required.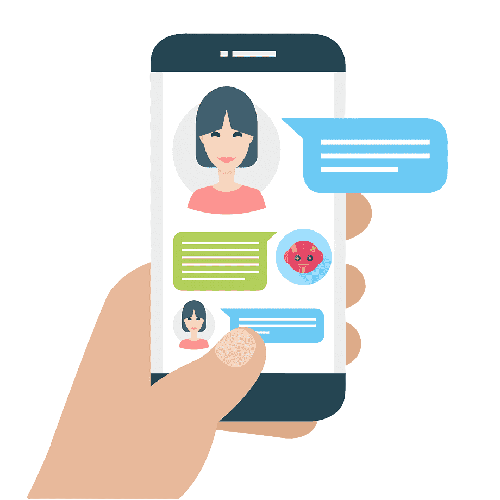 Get a real-time confirmation report on the messages you sent and the progress of their delivery.

Send transactional messages in bulk using your sender ID according to the specified requirements and customised template.

700+ mobile operators can be reached via one-hop connections as well as 300+ mobile operators directly.